First Strike Multiplayer Maps
原文:
Available first on Xbox 360 February 1st. More details to come for PS3 and PC.
First Strike contains 5 incredibly diverse maps spanning the globe; featuring 4 multiplayer maps and a new Zombie experience. Includes "Berlin Wall", allowing combat on both sides of the imposing wall; "Discovery", a desolate, frozen German outpost in the Arctic; "Kowloon", battle in the rain along the rooftops of a towering Chinese sprawl; "Stadium", an intense locale with a pro hockey arena backdrop; and "Ascension", where you fight zombies in a Soviet launch facility.
所以2月1日只有xbox360版本的下載包開放? 不過到底會有多少人會買這個追加的地圖包呢…呵呵
可以看看在youtube 的預告!
No comments
Back to Home
pc版雖然不會延期推出,不過pc版的多人連線部份將作出重大改變。 pc版將不會一如以往採用pb作反作弊,取以代之的將是stream 的vac。更為重要的是…mw2 將不會有dedicated server,對於一向擁有自己伺服器的團隊(clan)可以說是晴天霹靂。網絡稱此消息為「黑色星期六」,「臭名昭著的一天」..等等。
自此消息一出,網絡上出現一大片反對聲音,更有網友以一套希特拉電影帶出其心聲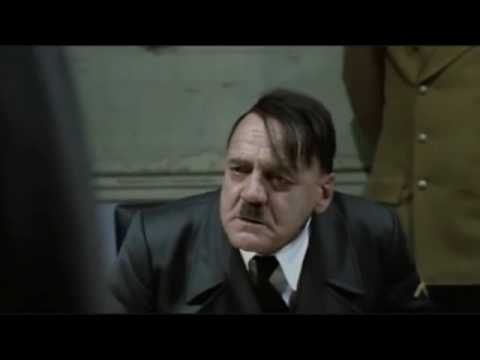 更有玩家號召全世界的玩家簽名反對cod:mw2 放棄dedicated server
http://www.petitiononline.com/mod_perl/signed.cgi?dedis4mw 截止現時已收集117187個簽名
PC版作出如此決定,某程度上代表製作團隊放棄PC版(盜版問題)把重心移向了主機平台。
網友:eviator 在官方論壇
以主題: To IW: The following clans have decided not to play MW2
The lack of dedicated servers is an anti-clan decision. The comments of this post are the clans that have decided not to play MW2 without dedicated servers, and have canceled their pre-orders. Keep in mind these are only the clans who have members that actually visit your forums.
號召世界上的各隊clans取消mw2的預訂及罷玩mw2,由於iw 取消dedicated server 。
No comments
Back to Home